5613 Miedema SBC451 combi hopper NEW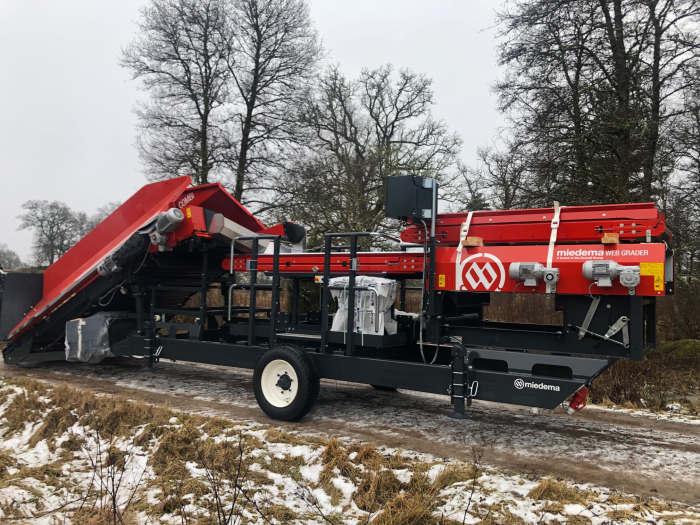 with manual inspection and webgrader

New Miedema SBC 451 combi receving hopper for potato and root vegetables.
DIRECT AVAILABLE FOR DELIVERY!
1,6 m web with 3m intake width. Variable belt speed and SB capacity control.
6 pc spiral coil cleaning rollers with reversible cross conveyor for soil.
Manual inspection belt för manual sorting.
Miedema Webgrader screen grader potato sorter with 45 mm rubber sieve for sizing of small potatoes.
Can be delivered with other screen sizes.
Double reversible cross conveyors for outsorted product and final product.
Complete electric cabinets at side and at manual sorting platform.
Can be sold as complete line with Miedema RT30 elevator and MB55 or MB33 box filler for a complete intake line.
Sides and cross conveyors in transport position.
Miedema combi hopper Miedema SB451 with combi unit.
stockage
Please contact us for more info and price!