4175 EKKO washing line for potato and root vegetables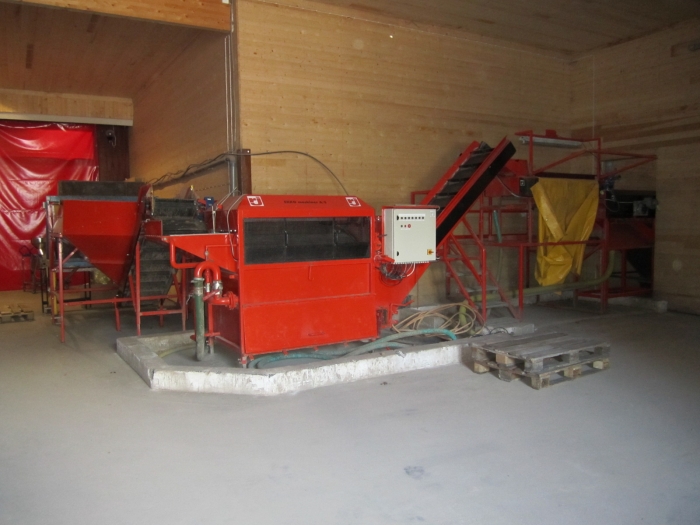 EKKO Potato washing line in very good condition.
1,5 m EKKO potato washing machine EM1315 with pump. Long outfeed conveyor.
EKKO inspection table
EKKO felt drier table
Tong storage hopper with feeding conveyor and fall breaker.
The line is in very good condition. Have gone very little.
Please contact us for more info and price!