5481 Dewulf GBC carrot harvester with bunker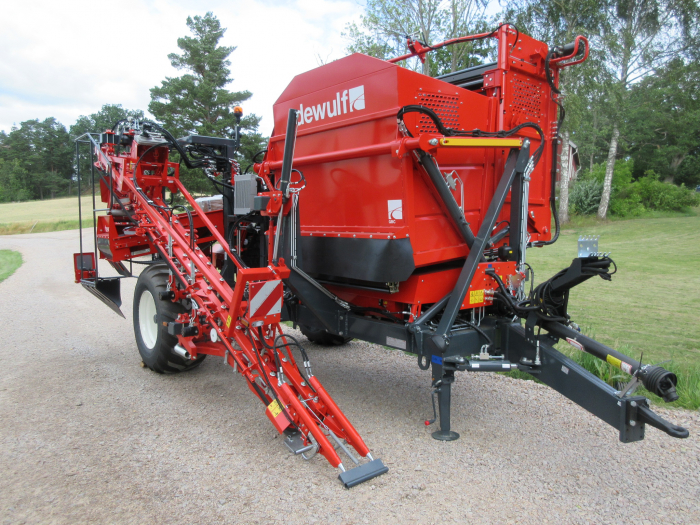 NEW stock machine direct available 2022 model

Full equipped DEWULF GBC carrot harvester toplift harvester, year model 2022.
1 row with 3,3 ton bunker
Hydraulic rotating torpedoes
Height and row steering automatic
2 pc finger cleaners
Hydraulic roller below knifes
Long harvest belts
Hedgehog belt with hydraulic angle
Pins on elevator
Elevator auto height
Bunker auto filling with sail for bunker optimizing
Trelleborg 600 tires
Steering of the wheels
2 pc of Joystick + computer screen.
Long harvest belts
We also have used Dewulf GBC 2019 year model with 20 ha gone total.
Please see no: 5338
Please contact us for more info and price!