4845 Miedema PGS seed cutter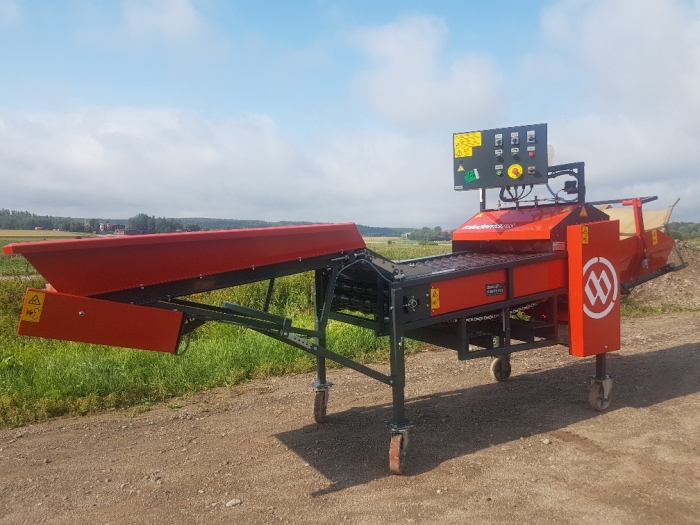 year 2018 New condition

Miedema Potato seed cutter for seed potatoes. potato spuds. Miedema PGS knife seed cutter.
SOLD New can be delivered to season 2020!
Feeding conveyor belt with divider
4 lane seed cutter.
Desinfection of the knifes. (For example with Virkon S)
Machine is in new condition. Year model 2018.
See machine running here:
Miedema pootgoedsnijder Miedema PGS
Coupeuse de pommes de terre Miedema PGS
Cortador de tubérculos de siembra Miedema PGS
stockage
Please contact us for more info and price!