5252 Baselier haulm topper 4LKB370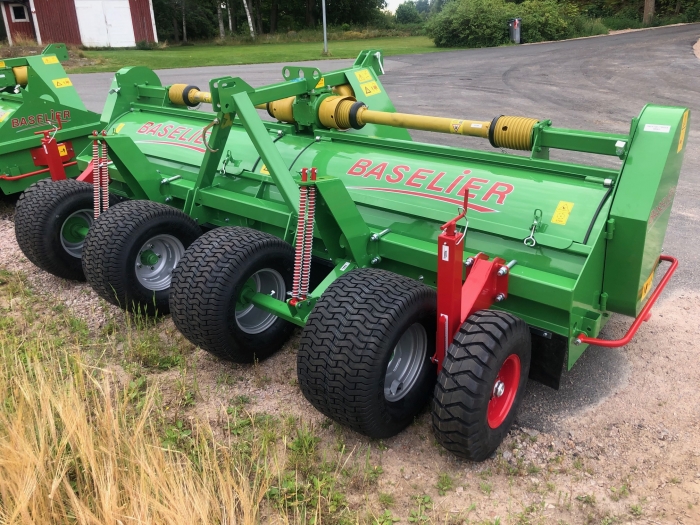 NEW 4x85 /4x90 cm DIRECT available

Baselier Haulm Chopper flailer 4LKB370! (We have also 4x75 / 4x80 cm in stock.) Baselier Loofklapper
4x85 row distance now. (could also be adjusted to 4x90 cm.)
DIRECT AVAILABLE. With or without low pressure wheels!
Front or rear mounted
Pressure wheels above the ridge to prevent green potatoes and compacting the ridge. Easy demountable
Double drive PTO
Stainless steel plates inside.
Available for direct delivery.
stockage.
Download more pictures (PDF)
Please contact us for more info and price!