4203 / 4544 Sammo optical grader for apple, potatoes etc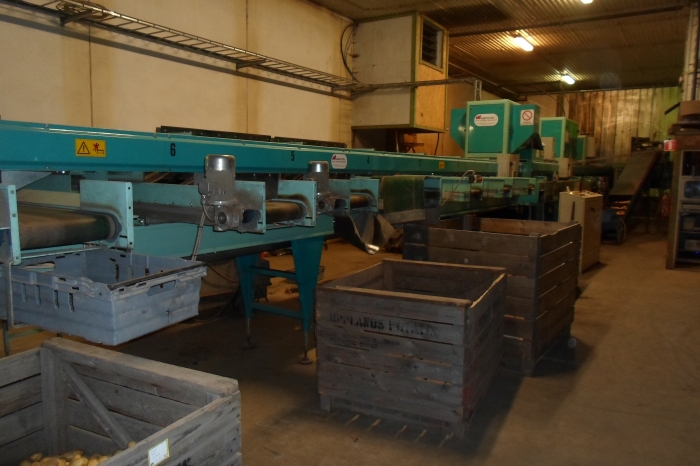 Sammo Longobardi optical grading line for various of products.
Have gone with potato but could do other crops also, such as apple.
Year model 2004.
Grading on weight and size and quality.
Complete line demounted November 2015.
Full documentation for new mount of the machine is included.
Please see movie below taken just before the line was demounted.
Machine is in good condition
Calibreuse Fruits et Legumes Sammo-Longobardi
Sammo Longobardi apple grader same type as Aweta Perfect Van wamel Greefa unitec sorting machine for apple and other fruits.
Please contact us for more info and price!