3457 Asa-Lift carrot harvester 1 row trailed elevator - SOLD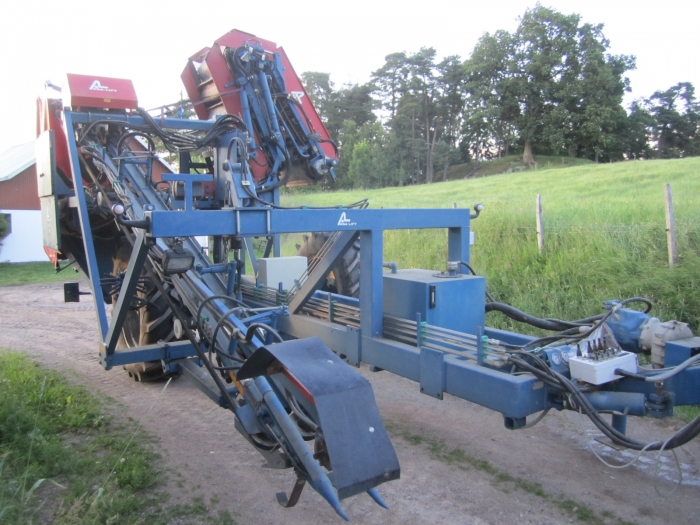 Very good condition

1 row Asa-Lift carrot harvester with elevator that is trailed. Very good condition with much equipment.
Year model 1999.
Equipment:
Hydraulic rotating torpedoes
Row steering
Height adjustment
Long harvest belts
Hydraulic rotary finger cleaners 3 pieces.
Hydraulic rotating disc placed under the knife packet.
hydraulic equipment for row divider.
Hydraulic side adjustment.
Wheel steering.
Own hydraulic system
Tires in very good condition: 18.4 R 34
Wireless steering of elevator with two remote controls.
Good condition in knife packet.
Download more pictures (PDF)
Please contact us for more info and price!