3631 Asa-Lift swedes harvester 1 row with elevator - SOLD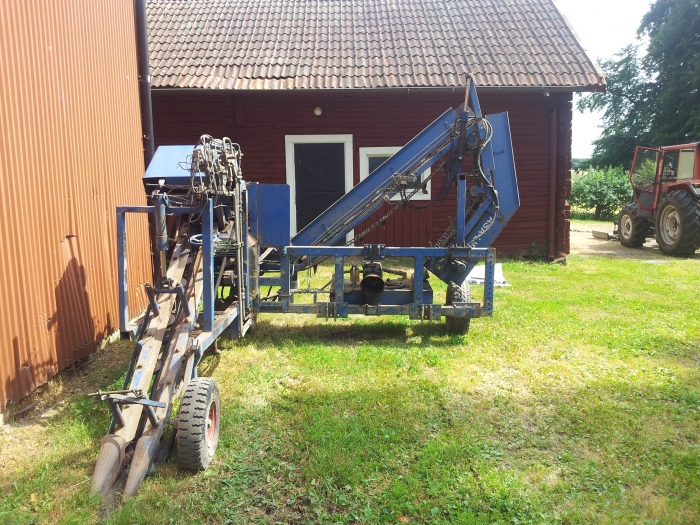 can also be modified for carrots

1 row Asalift carrot harvest which is modified for harvesting of swedes / turnips (Asa-Lift turnip harvester)
Every second in the web is removed for better soil sieving.
(they are delivered loose with the machine, also by changing web it could be used for harvesting carrots and other root vegetables again.
Good condition of the knife packet.
Own hydraulic pump.
Please contact us for more info and price!