3871 Complete EKKO washing line with polisher - SOLD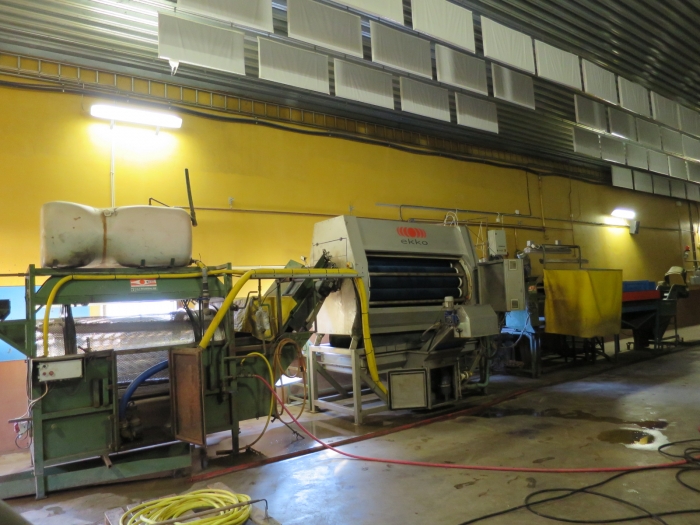 The polisher no 3870 could also be sold as a complete washing unit with following machines:
- Plain conveyor to feeding the drum washing unit
- EKKO washing 2 m drum (drum is stainless steel.)
- EKKO polisher with outfeed conveyor
- EKKO inspection table
- EMVE felt drier table
- Complete electrical panel for steering of the line.
Can be sold together with 3872: Schouten potato grading line (have gone together in one line.)
Please contact us for more info and price!