3876 EMVE / Compas washing line - SOLD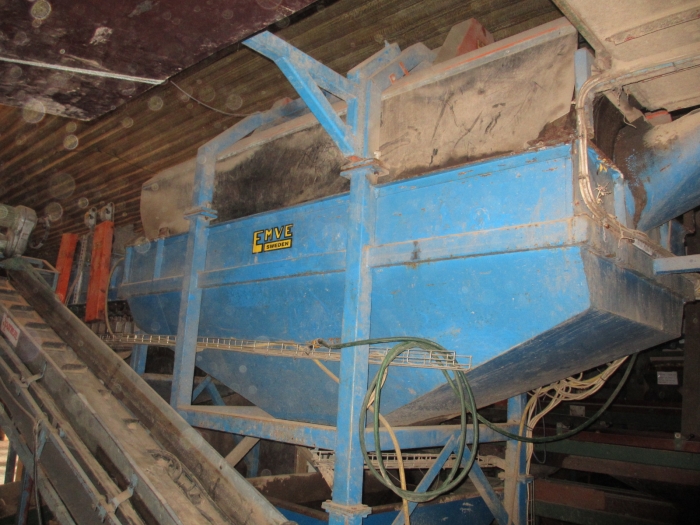 EMVE compas line for washing grading and storage of ready product:
Consist of:
EMVE BE DW 1000 potato washer / drum washer 2500 mm +850 mm drum.
EMVE felt drier table
EMVE plain conveyor for feeding into:
EMVE inspection table for manual sorting.
Compas potato grader with different sieves
Complete Compas ready product storage bins 3 pc. with outfeeds and conveyors. 
The line is in good condition. 
It could also be sold together with the EMVE screen grading line please see no: 3875. 
Please contact us for more info and price!